The German IFO Business Survey Overview
The German IFO survey for June is due for release later today at 0800 GMT. The headline IFO Business Climate Index is seen improving to 89.3 versus 86.2 previous.
The Current Assessment sub-index is seen arriving at 85.0 this month, while the IFO Expectations Index – indicating firms' projections for the next six months – is likely to come in at 93.7 in the reported month vs. 91.4 last.
Deviation impact on EUR/USD
Readers can find FX Street's proprietary deviation impact map of the event below. As observed the reaction is likely to remain confined between 3 and 30 pips in deviations up to 3.0 to -4.2, although in some cases, if notable enough, a deviation can fuel movements of up to 60 pips.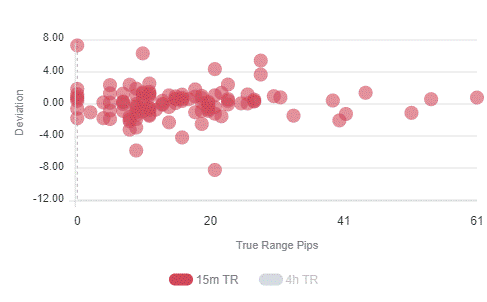 How could affect EUR/USD?
According to Pablo Piovano, Analyst at FXStreet, "EUR/USD is navigating well into the overbought territory, as per the daily RSI, hinting at the idea that a corrective downside could well be in the offing. That said, interim support emerges at the previous June's peak at 1.1495 seconded by the Fibo level (of the 2017-2018) rally near 1.1450. The latter is also reinforced by June's top at 1.1422."
"Back to the upside, which is the favored short-term scenario, a move further north of so far tops around 1.1730 should pave the way for a visit to September 2018 top at 1.1815 ahead of 1.1852 (June's 2018 high)," Pablo adds.
Key notes
EUR/USD off highs beyond 1.1700 ahead of key data
ECB's Panetta: Economic activity still well below pre-coronavirus crisis levels
EUR/USD Analysis: Bullish run remains uninterrupted despite overbought conditions
About the German IFO Business Climate
This German business sentiment index released by the CESifo Group is closely watched as an early indicator of current conditions and business expectations in Germany. The Institute surveys more than 7,000 enterprises on their assessment of the business situation and their short-term planning. The positive economic growth anticipates bullish movements for the EUR, while a low reading is seen as negative (or bearish).