The unpredictability of Bitcoin's price makes it really hard for crypto exchanges to prepare for traffic spikes, experts said.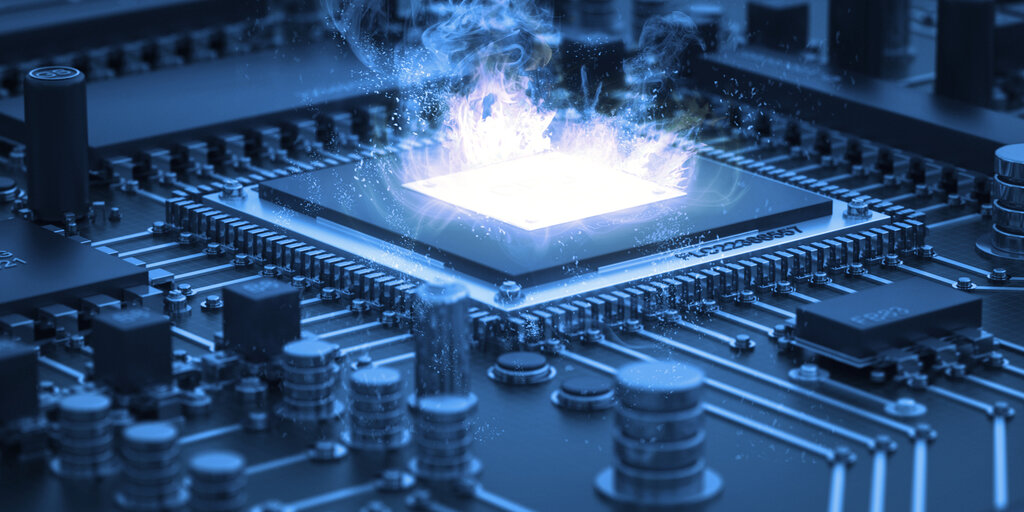 Over the past week alone, the price of Bitcoin reached a new all-time high of over $40,000 before suffering its biggest daily drop in history, pushing crypto trading into overdrive.
During this tumultuous time, major exchange Coinbase—and others—experienced another series of outages. Larry Cermak, director of research at The Block, pointed out that Coinbase has been seeing record trading volumes over the last few days—which is unsurprising, considering the rollercoaster of ups and downs the crypto market has been experiencing lately.

"Coinbase recorded record daily volume yesterday of $9.56 billion. Just to illustrate how crazy that amount is, that's more than the total volume for Q1 2019. Also larger than the total volume for January last year," Cermak tweeted.
Coinbase recorded record daily volume yesterday of $9.56 billion. Just to illustrate how crazy that amount is, that's more than the total volume for Q1 2019. Also larger than the total volume for January last year. pic.twitter.com/UvlJULyWmh

— Larry Cermak (@lawmaster) January 12, 2021
The massive surge in traffic putting extra load on the exchange likely triggered a lot of the main issues. But this isn't the first Bitcoin rally—and the corresponding traffic spike—in history, so what's causing issues for Coinbase and other exchanges?
Bitcoin spikes are hard to predict
Bitcoin's very own unpredictability is the main problem for crypto exchanges, according to experts.
Michael O'Rourke, CEO of Web3 blockchain data ecosystem Pocket Network, told Decrypt that large companies usually try to strike a balance between the current demand for their servers' power and a potential one. While there are ways to "surge-proof" yourself against any traffic spike, they are oftentimes not financially viable.
"It's generally about the scalability of infrastructure and the need to scale things quickly. It doesn't make sense for Coinbase to 10x their server costs by having servers sitting there for unknown spikes in demand. The rate at which people are refreshing to buy crypto is faster than the physics of being able to quickly spin up servers on [Amazon Web Services]," said O'Rourke.
As Decrypt reported, his project was launched to address exactly this kind of problem. In 2017, much of the Ethereum ecosystem relied on blockchain service Infura, which used Amazon Web Services' servers. However, such centralization could lead to an increased cost of operation and potentially even create a single point of failure, O'Rourke explained at the time.
In addition to that, crypto-focused trading platforms have way less downtime than their traditional counterparts to address various technical issues.
"Traditional exchanges allow trading 6–8 hours a day, 5 days a week. It provides a 16-hours window each day to do any maintenance of technical infrastructure and full 24 hours on weekends. Crypto exchanges usually operate 24/7, and it's much more difficult to maintain such a system," Dmytro Volkov, CTO of cryptocurrency exchange CEX.IO, told Decrypt.
At the same time, large online services like Amazon or Netflix (usually) don't experience outages on a regular basis, so why do crypto exchanges? Simply put, they can't possibly prepare for traffic spikes since no one in the world can predict the next Bitcoin rally. And even today's Internet giants have had their share of growing pains.
"They used to [have outages] when they were growing. It's easier to have that cost when you have billions of dollars. They also control their spike cycles e.g. when Netflix launches a new hit show they can prepare ahead of time. In crypto, it's anybody's guess," O'Rourke noted.
He explained that because huge traditional services like Netflix have control over their spike cycles, they can "spin" servers up in advance via global caching and content delivery networks—in anticipation of launching a new show, for example. Not so much in the chaotic world of crypto.
"It's the same thing all the largest companies in the world can do. It's really about optimizing and locating servers for exactly the type of content that's needed—whether it's requesting price data or streaming movies—exactly where they are needed," O'Rourke summarized.
If only crypto was a little more predictable.