Developing story
CAD/CHF has made a bullish impulse followed by a 50% mean reversion from which the price has held and pushed higher to form a support structure, keeping the bullish trajectory intact.
Bulls can enter at support and seek a push higher on the shorter-term frames.
The following charts display the price action and motive for a long position for a 1:2 risk to reward day trading set-up.
Note, the criteria of the trade is to manage the position on a 15-min time frame and move stop to breakeven at the earliest opportunity (explained below).
The trading strategy has a 60% win rate, meaning breakeven trades and a minimum of a 1:2 risk to reward ratio is essential. 
1-hour chart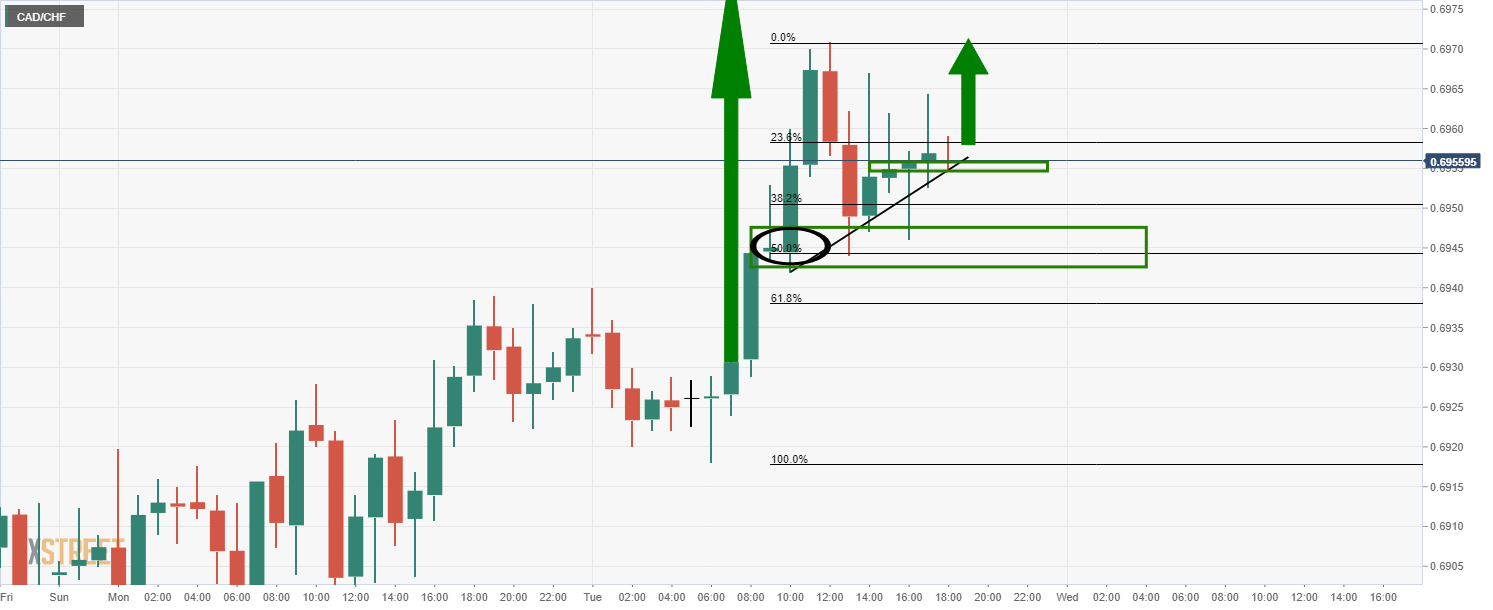 15-min chart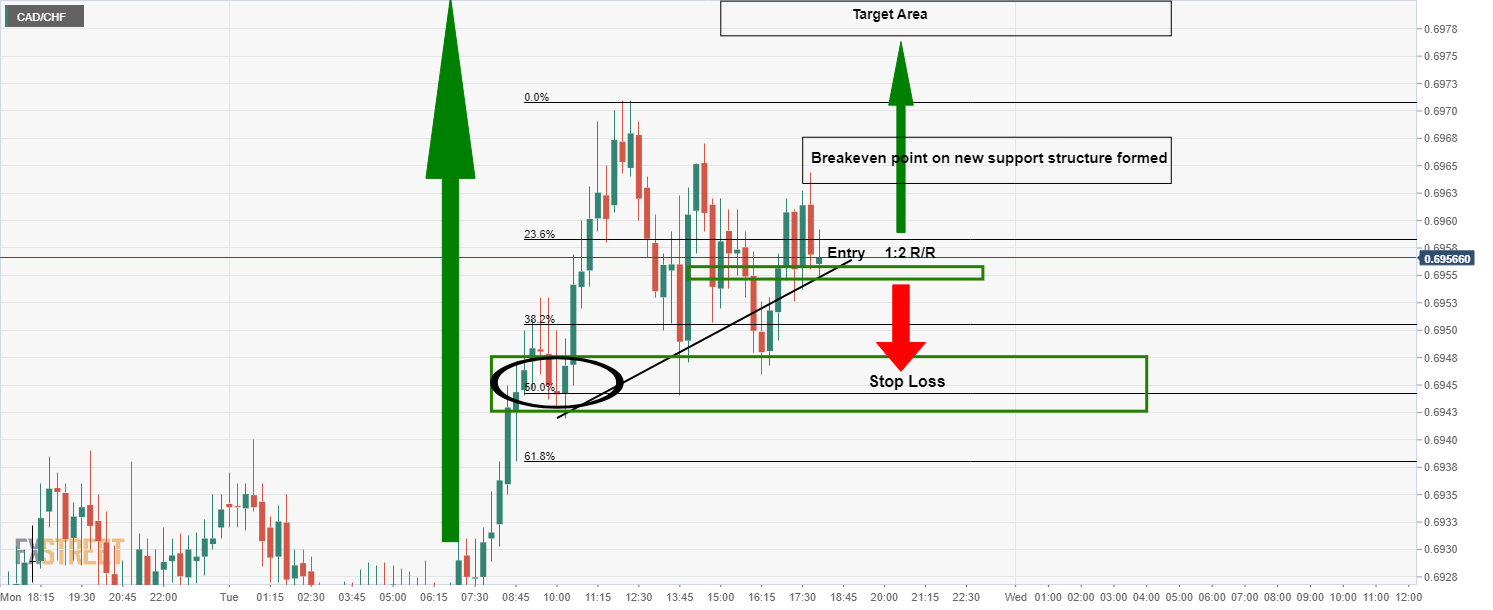 As illustrated on the 15-min chart, the price has stabilised at a 50% mean reversion point, bursting higher within the correction of the hourly bullish impulse and has formed a support structure.
The support structure offers an opportunity to enter long, with a stop loss below the recent lows for a 1:2 risk-reward ratio.
If the price moves higher and forms fresh support from the latest resistance structure, the stop loss can be moved to breakeven for a free ride towards the target zone. 
If the price breaks below the entry, the stop loss is there as a last resort. 
Depending on the price action below support, the take profit can be moved to entry to target a breakeven exit. If the price action remains bullish within drawdown, the stop loss can remain in place as last resort. 
Live updates to follow…